Asylum 49 Haunted Hospital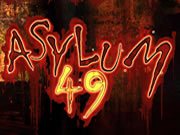 Asylum 49 Haunted Hospital
140 East 200 South
Tooele, UT
Review Us
1. You can be touched, grab, separated from your group, detained in small dark areas and left, straped to a metal bed and worked on by the crazies.

2. If you can't handle rule #1 then don't come whimpo.

3. You can't touch the actors or the props unless we throw something at you then by all means put your hands up you will look stupid getting hit in the face with a prop.

4. We do not recommend small children, immature adults or pregnant women. If you think your kids are too young, then they are too young.
Latest Reviews
There are no reviews for this listing yet!