Haunted Tours By State
Care to mix in a little history with your haunting? If so, we here at HauntedTours.com think that a haunted tour might just be right your alley. Usually guided by experts in local legend, and superstition, a haunted tour takes participants on terrifying trek through any number of locales - be it a town, a house, a graveyard, or more - while their chilling chaperone gives them a taste of the darker aspects of the area's lore. Truth and speculation intertwine and reality gives way to fearful undercurrents as tales are spun about murders, demonic possession, and poltergeist infestation while presented in the framework of a real-life history lesson, providing an experience that is fun, factual, and frightful all at once.
Attractions By State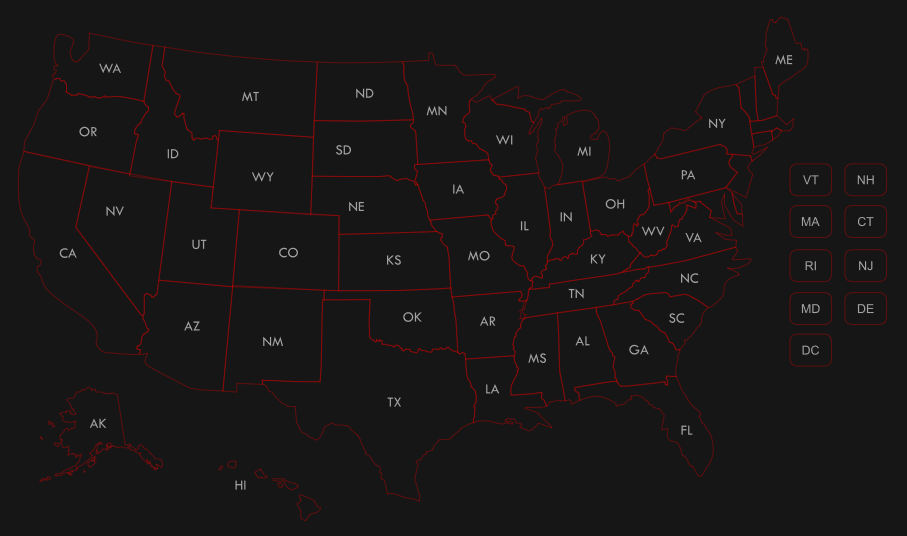 There are many locales in the country that boast both a rich historical context mixed with dark, deeply-hidden secrets just waiting to be exposed to the light, and HauntedTours.com gives those daring enough to experience the truth an easy and simple way to find haunted tours in their area. Our constantly-updated national database is filled to the brim with areas offering tours that are searchable state-by-state, town-by-town, so if you have a brave heart and are ready to delve into the evil and foreboding underbelly of the history of your neck of the woods or beyond, we invite you to utilize the many resources available here at HauntedTours.com…just don't blame us if you find out something sinister about your neighborhood that you'd rather have not known.
Attractions By Province