Bats in the Belfry Ghost Tours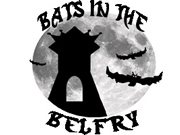 Bats in the Belfry Guided Ghost Tours of Virginia City, Nevada.

Tour location:
Virginia City Ghost Tour
Gold Hill Hotel Ghost Tour
Carson City Haunted Experience

Feel the chill of the ghost of the Comstock.
Hear the stories.
See the places.

Reservations are required as space is limited.

Please arrive at least 10 minutes prior to tour departure.

Latest Reviews
There are no reviews for this listing yet!